Pollution Prevention Fund loans are provided through EDC Finance Corporation in conjunction with the Pennsylvania Industrial Development Authority (PIDA) to assist businesses with less than 100 employees that adopt or install pollution prevention or energy efficient equipment or processes that reduce or reuse raw materials on-site, reduce the production of waste, or significantly reduce energy consumption.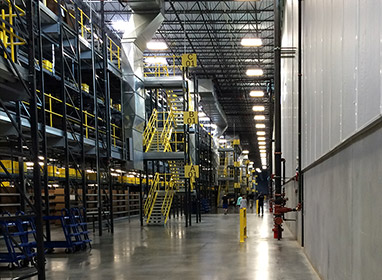 Key Benefits
Below market interest rates
Fixed interest rates up to 10 years
Financing up to 75% of costs
Funding Uses & Purposes
Long-term machinery & equipment
Soft costs related to above items
Eligibility
Any eligible operating business meeting the pollution prevention project criteria noted above.
Loan Structure
EDC Finance will provide a PIDA Pollution Prevention loan in an amount up to 75% of project costs in either a subordinate or senior position to other project financing.  The remaining project financing may come from a commercial bank or borrower injection with a maximum 80% loan to value on equipment. 
Amounts
$100,000 maximum loan amount for all borrowers up to 75% of project costs
Terms
Full Term Fixed Interest Rate: All borrowers will receive the posted fixed rate option for the life of the loan
Up to a 10 year term for machinery and equipment 
Job Requirements
Borrowers are required to retain 1 full time job per $75,000 borrowed or create 1 full time job per $75,000.  Job creation projects may count both retained and created jobs to determine the loan amount.  Job attainment will be measured three years after loan closing.
Closing Costs
$1,500 commitment fee
$250 recording costs