EDC Finance Corporation Elects
New Board Leadership
At its December meeting, the Board of EDC Finance Corporation elected Michael R. Carper, President and CEO of HDC MidAtlantic, as Chair after serving as Vice Chair of the organization for the past two years.  Michael W. Davis, Esq., Partner at Barley Snyder, was elected as Vice Chair.  Both will serve two year terms in these roles. 
EDC Finance Supports Outdoor Recreation Projects in Lancaster County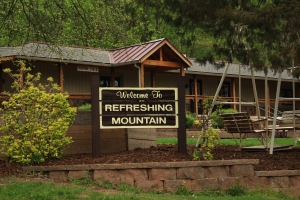 Refreshing Mountain Camp
Renovations have commenced at Refreshing Mountain Camp. With the help of a PIDA loan through EDC Finance Corporation, Refreshing Mountain Camp is renovating and expanding several components of its existing camping facility, including the pool complex, bunkhouses, zip line and other amenities.  Refreshing Mountain Camp has worked with EDC Finance in the past, using a PIDA loan for expansion and improvements in 2014.  You can read more about Refreshing Mountain Camp here.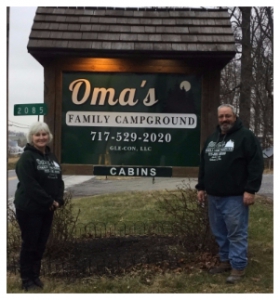 Oma's Family Campground
Glenn and Connie Masse opened Oma's Family Campground after purchasing the site, formerly known D & J Shady Rest Campground, in southern Lancaster County. The couple intends to maintain the welcoming, pet-friendly campground, with plans for additional improvements over time.  EDC Finance Corporation helped finance the project with an SBA 504 loan, along with financing from Union Community Bank.  The campground has 89 seasonal sites and 2 cabins.  You can learn more about Oma's Family Campground here.