Penn IDA / EDC Finance Complete 1st Year of Joint Venture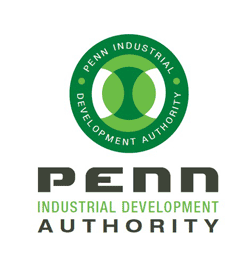 In summer 2014, EDC Finance announced a joint venture with Penn IDA, based in Penn Township, Lancaster County, to delivery tax exempt financing options through local banks for eligible manufacturers, not-for-profit organizations, first-time farm buyers, and assisted living facilities. Through the Industrial Development Authority (IDA) approval sequence, projects in these select industries benefit from a bank interest rate that is typically 70-80% below the market rate due to the elimination / reduction of taxes paid by the bank on the interest they receive from the loan. As a result, the project's bank is able to pass along the savings to the eligible IDA borrower. EDC Finance serves as a key reference hub for borrowers and bank lending officers who want to explore IDA eligibility for their projects. Upon successful assessment of eligibility, EDC Finance staff will guide the project through the needed approvals with Penn IDA and closing with the bank.
In its first year of operation, Penn IDA approved $7.7 million of tax exempt loans for a not-for-profit project and several Next Generation Farmer loan projects. More information on IDA financing can be found on the EDC Finance website at: www.edcfinancecorp.com.Please note, Penn IDA still has available all $10,000,000 of its valuable bank qualified allocation for 2015 that can be applied to a qualifying not-for-profit transaction that is approved and closed before the end of the year.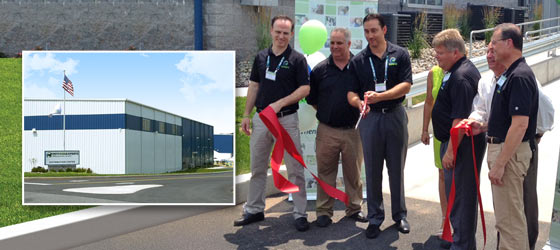 Pet Food Experts Celebrates Grand Opening
On July 7th, New England based Pet Food Experts celebrated the grand opening of its new 200,000+ sq. ft. distribution and fulfillment center on South Muddy Creek Road in East Cocalico Township, Lancaster County. Pet Food Experts is a private, family owned business that services the needs of over 3,400 independent pet retailers across more than 25 states. The project allowed Lancaster County to retain the company with this permanent investment after outgrowing a previous distribution facility on Greenfield Road in Lancaster. About 60 jobs will be retained with the move and another 60 positions could be added over the next few years. EDC Finance worked with Metro Bank and York County Economic Development Corporation to structure a Bank, PIDA, SBA 504 financing package to lock in over 50% of the project costs at attractive long term economic development fixed rates for the project.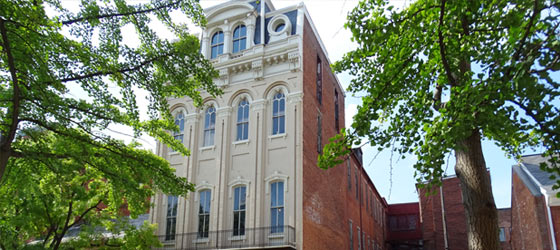 SBA 504 Financing Supports Excelsior Redevelopment
EDC Finance is happy to announce SBA 504 financing has been approved to assist businessman John Dantinne with the redevelopment of the Excelsior Hall building in downtown Lancaster. Located just a block and a half east of Penn Square, the $2.5 million project will renovate the first and second floors, basement, and outdoor areas of this historic property into a unique, flexible event venue for weddings, charity events, parties, and business functions. When complete, Excelsior Events will market the six separate areas that can be utilized within the property and will provide turn-key event services as required by each event. John's wife Kelly will also be instrumental in managing the property and event operations. With renovations underway, Community First Fund is providing the construction financing and permanent first mortgage. EDC Finance has approved an $860,000 second lien SBA 504 loan that will be funded on a permanent basis upon completion of the project.
A full LNP article and short video regarding the Excelsior project can be found here.