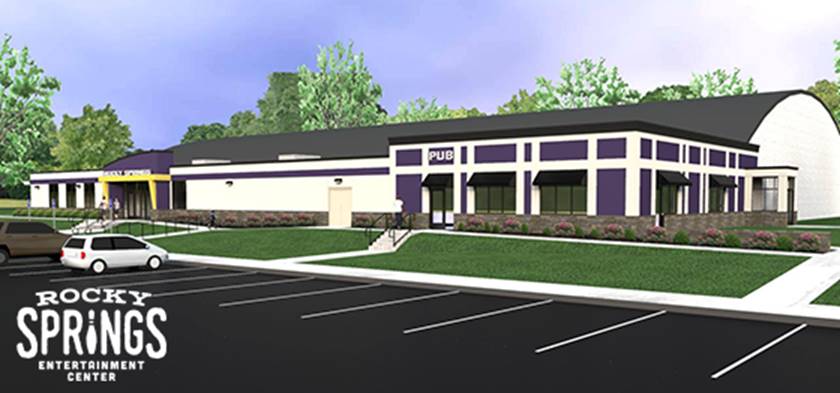 EDC Finance is excited to announce Rocky Springs Entertainment Center has been approved for their second SBA 504 loan, this time to assist owner Sherry O'Neill and her husband Fred with a major expansion. Construction is set to begin shortly to add new entertainment options to the facility including a laser tag arena, expanded redemption arcade, and enhanced food and beverage services.
Since acquiring the property in 2009, also with an SBA 504 loan from EDC Finance, Sherry and Fred O'Neill have been planning to add further family entertainment options to complement their successful bowling operations. The popular bowling "suite" will be expanded to 8 lanes as part of the project and moved to the opposite side of the building. In addition, the pub area will also be expanded to include enhanced seating options.
Project costs for the expansion will reach about $1,900,000 and will be complete by mid-2017. EDC Finance worked with Orrstown Bank to assemble a financing structure that includes a $910,000 SBA 504 loan. To learn more about Rocky Springs Entertainment Center, check out their website HERE!