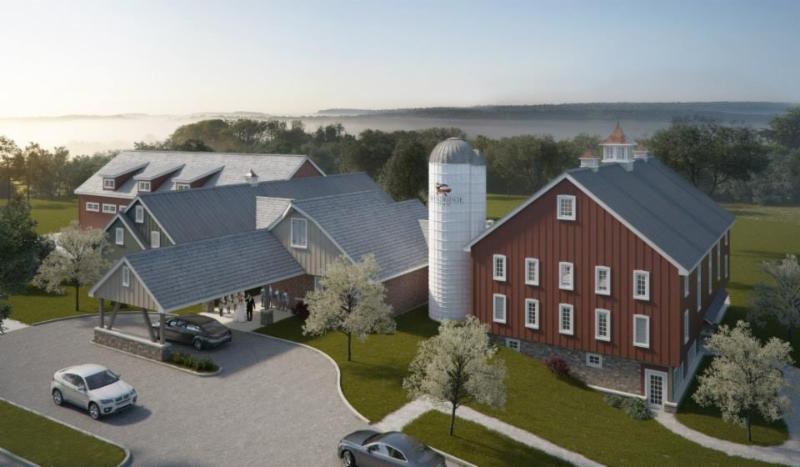 York County residents Steve and Julie Groff are converting Wyndridge Farm from their personal residence into a premiere event venue and York County's first cidery. The Groff's mutual interest in hospitality helped bring about the transformation of the farm, including extensive construction to existing structures and establishing the cidery.
The "crafty cider" produced at Wyndridge Farm is being distributed in multiple counties, including Cumberland, Dauphin, Franklin, Lancaster and York. Bottles and cases are also available in Baltimore County, Maryland.
After construction is completed the farm will host events, weddings and gatherings that are looking for an outdoor venue situated in the picturesque rolling hills of York County. Farm to table cuisine will also be available, in addition to the trademark cider.
In collaboration with Fulton Bank, EDC Finance Corporation and the York County Economic Alliance approved an SBA 504 loan to cover construction and renovation costs and the acquisition of equipment. Construction of the barn is still underway with the cidery operation in full swing.
Loan Type: SBA 504
Location: Dallastown, York County
Loan Amount: $2,083,464.
Industry: Hospitality & tourism
Project: Construction, remodeling & equipment acquisition
First Lender: Fulton Bank
EDC Finance Corporation
May 29, 2014
by Erin Lyons